How To Pronounce '

Très Bien

'?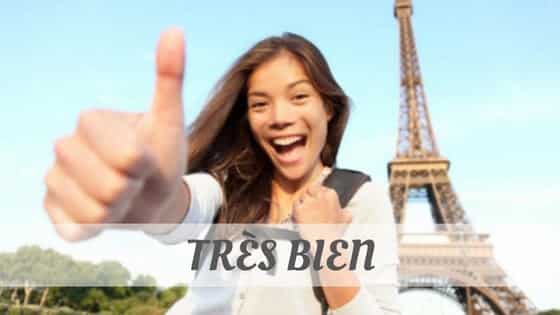 How Do You Say '
Très Bien

' Audio
Phonetics For Pronouncing '
Très Bien

'?
Famous Quotes & Facts
Ronald McDonald is "Donald McDonald" in Japan because it makes pronunciation easier for the Japanese. In Singapore he's known as "Uncle McDonald".
A Quick Overview Of
Très Bien
Bien means 'well' and 'good' in French and is the perfect reply when someone asks you how are you in French. They don't want your life history when you offer this greeting, it really is just a formality, especially if you don't know them well. Follow the phonetic spelling and audio pronunciation for a guide how to say good in French. If you want to say 'very good' in French you say:
Learn How To Pronounce better!
Similar Words To Très Bien