How To Pronounce '

Tarte Au Citron

'?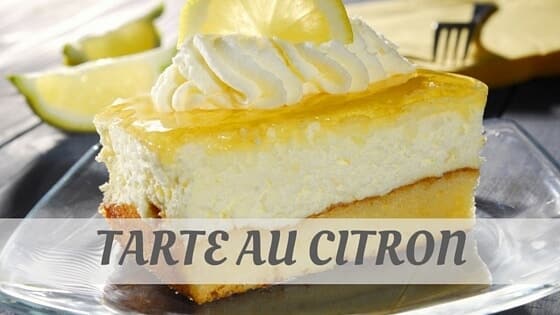 How Do You Say '
Tarte Au Citron

' Audio
Phonetics For Pronouncing '
Tarte Au Citron

'?

tarte au citron
tahrt oh see/troh~
Famous Quotes & Facts
Ronald McDonald is "Donald McDonald" in Japan because it makes pronunciation easier for the Japanese. In Singapore he's known as "Uncle McDonald".
A Quick Overview Of
Tarte Au Citron
'Tarte au Citron' is French for 'Lemon Tart'. Tarte au Citron is a French classic, with various schools of thought as to whether it should have a lemon curd base, or a type of custard made with lemon juice, egg yolks and cream. I have not sampled extensively enough to make a final decision. Any comments are welcome!
tart

e

au

citro

n

tahrt

oh

see/troh~
Similar Words To Tarte Au Citron