How To Pronounce '

Sauce Poulette

'?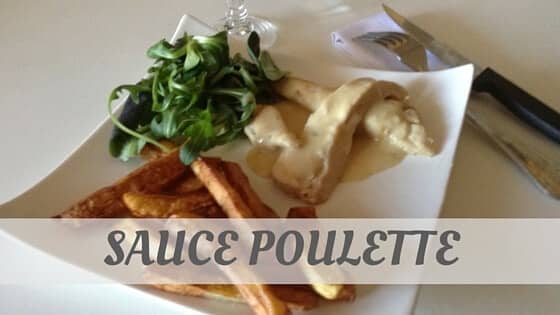 How Do You Say '
Sauce Poulette

' Audio
Phonetics For Pronouncing '
Sauce Poulette

'?
Famous Quotes & Facts
Ronald McDonald is "Donald McDonald" in Japan because it makes pronunciation easier for the Japanese. In Singapore he's known as "Uncle McDonald".
A Quick Overview Of
Sauce Poulette
'Sauce Poulette' is made with a 'Sauce Veloutée', to which is added concentrated mushroom juice. It is finished with chopped parsley and a squeeze of lemon, and often includes cream and egg yolks to thicken it. It can be served with vegetables or veal.
'Poulette' is a young hen in French, but the word is also used as a term of endearment.
Similar Words To Sauce Poulette