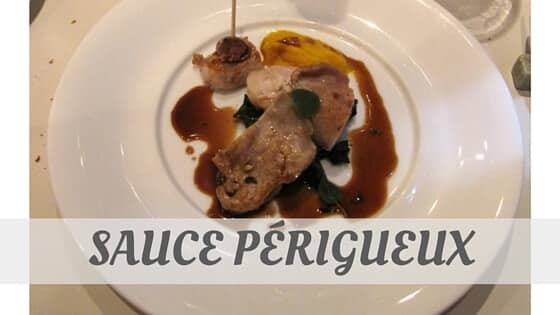 Pronounce '
Sauce Périgueux

' Audio
Phonetics For 'Sauce Périgueux'?
The BEST EUROPE Travel Guides!
A Quick Overview Of
Sauce Périgueux
'Sauce Périgueux' is one of the 'Sauces Brunes'. It is made with a Sauce Madère with finely chopped truffles added.
Category Cuisine
Language French
Location France & Canada
Going To Italy? The BEST Italian Travel Guides!
The Best Italian Crash Courses & Phrase Guides!