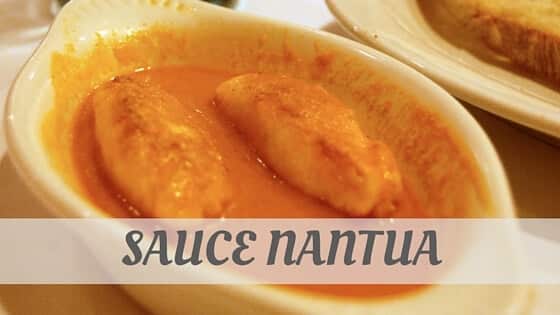 (Rated 4.80/5.00 from 28 ratings.)
Listen To Audio Here
---
Sauce Nantua Pronunciation
Listen to us saying the Sauce Nantua pronunciation correctly. It's the perfect way to say Sauce Nantua.
Quick Overview of Sauce Nantua
'Sauce Nantua' may be made with a béchamel with cooking liquor from crayfish and cream added. It is usually seasoned with cayenne pepper. Prawns can replace the crayfish in the recipe.
How To Say It
Sauce Na

n

t

u

a
sauce nah

~

/t

w

ah
Famous Quotes & Facts
A book is the cheapest ticket you will ever hold.
— Stefanos Livos
---
Related Words To Sauce Nantua