How To Say Sambals

Correctly?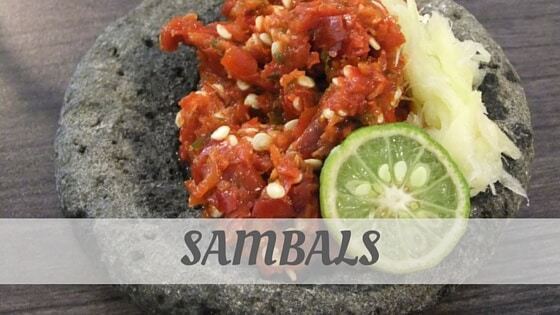 How To Say Sambals Audio
Learn 'How To Say Sambals'?
How To Say Sambals Overview
Sambals are fresh accompaniments to curry, such as chopped tomato and onion  with coriander, pineapple and chili, sliced banana and so on. Sambals add an extra dimension to curries, and are used as condiments rather than salads. They are similar to salsa in Mexican cuisine.
Famous Quotes & Facts
I find television very educating. Every time somebody turns on the set, I go into the other room and read a book.
— Groucho Marx
Related Words: