How To Pronounce '

Sambals

'?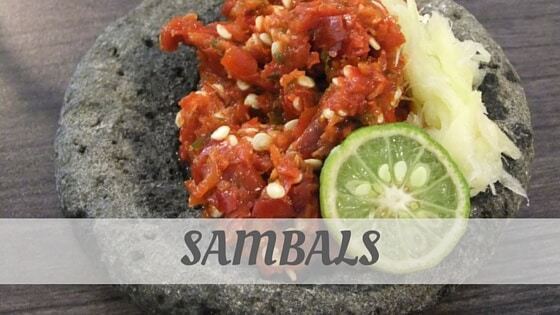 How Do You Say '
Sambals

' Audio
Phonetics For Pronouncing '
Sambals

'?
Famous Quotes & Facts
Ronald McDonald is "Donald McDonald" in Japan because it makes pronunciation easier for the Japanese. In Singapore he's known as "Uncle McDonald".
A Quick Overview Of
Sambals
Sambals are fresh accompaniments to curry, such as chopped tomato and onion  with coriander, pineapple and chili, sliced banana and so on. Sambals add an extra dimension to curries, and are used as condiments rather than salads. They are similar to salsa in Mexican cuisine.
Similar Words To Sambals