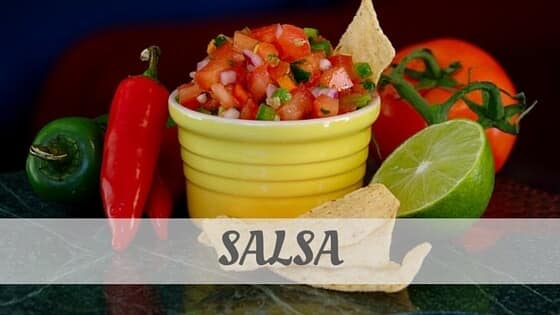 (Rated 4.80/5.00 from 28 ratings.)
Listen To Audio Here
---
Salsa (Italian) Pronunciation
Listen to us saying the Salsa (Italian) pronunciation correctly. It's the perfect way to say Salsa (Italian).
Quick Overview of Salsa (Italian)
'Salsa' *(f) is the Italian word for sauce. The Spanish word is the same: 'salsa'.
Terms you will find often include:
See also 'sugo', another word for 'sauce' in Italian.
Famous Quotes & Facts
…and he smiled a lot. The smile did not mean that he was happy. It meant he was stronger than most people, and that he intended to take advantage of it.
— Michael Cadnum
---
Related Words To Salsa (Italian)