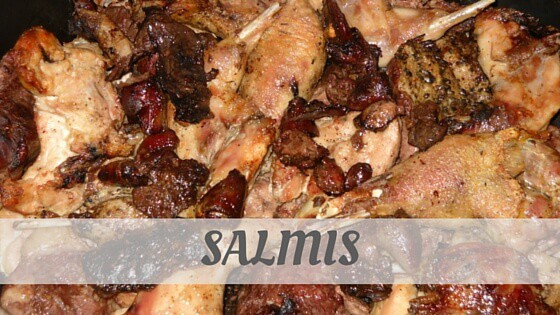 (Rated 4.80/5.00 from 28 ratings.)
Listen To Audio Here
---
How To Say Salmis Audio
Quick Overview
A 'salmis' *(m)  is a game stew, usually made with pheasant, or partridge. The meat is partially roasted, then jointed and simmered in a brown sauce ('sauce brune'). Examples are:
In English. 'salmis' is spelled 'salmi'. See also 'ragoût' for links to other important French stews.
---
Famous Quotes & Facts
Travelling is like flirting with life. It's like saying, I would stay and love you, but I have to go; this is my station.
— Lisa St. Aubin de Teran
---
Related Words