Listen To Rouille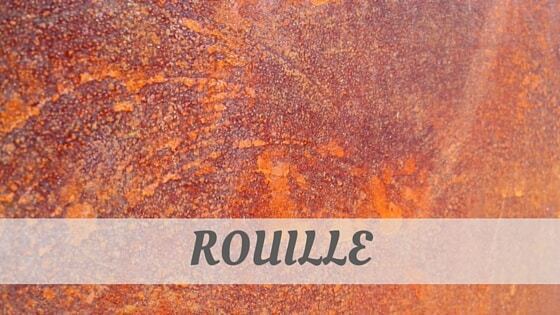 (Rated from 118 ratings)
Pronounce Rouille HERE
Quick Overview of Rouille
'Rouille' is a spicy sauce that accompanies the famous provençale soup, 'bouillabaisse', but can, and is used in other dishes. 'Rouille' is also French for 'rust-brown', or 'russet'. The sauce gets it's name from its color.
A rouille is made from chili, which gives the sauce it's red-brown color, garlic, olive oil, and some breadcrumbs to thicken. As always, ingredients and methods can vary. If it is being made to accompany a bouillabaisse, a little of the broth from the soup can be added to the other ingredients in the rouille.
The two sounds in 'rouille', namely 'oo' and 'ee' run into each other, so that the word effectively only has one syllable.
Listen To It
Rouille Syllables & Phonetics
Rouille Pronunciation
Listen to us saying Rouille correctly. It's the perfect Rouille pronunciation.
Famous Quotes & Facts
He's dozed off again, but I kiss him awake, which seems to startle him. Then he smiles as if he'd be happy to lie there gazing at me forever.
— Suzanne Collins
Related Words