How To Pronounce '

Rouille

'?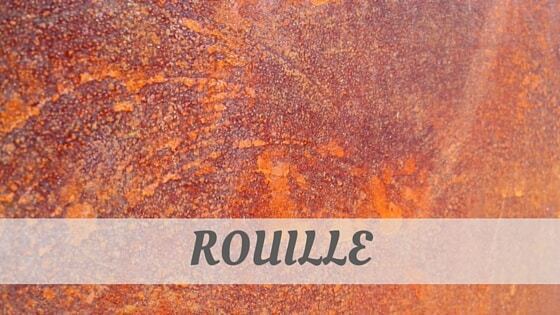 How Do You Say '
Rouille

' Audio
Phonetics For Pronouncing '
Rouille

'?
Famous Quotes & Facts
Ronald McDonald is "Donald McDonald" in Japan because it makes pronunciation easier for the Japanese. In Singapore he's known as "Uncle McDonald".
A Quick Overview Of
Rouille
'Rouille' is a spicy sauce that accompanies the famous provençale soup, 'bouillabaisse', but can, and is used in other dishes. 'Rouille' is also French for 'rust-brown', or 'russet'. The sauce gets it's name from its color.
A rouille is made from chili, which gives the sauce it's red-brown color, garlic, olive oil, and some breadcrumbs to thicken. As always, ingredients and methods can vary. If it is being made to accompany a bouillabaisse, a little of the broth from the soup can be added to the other ingredients in the rouille.
The two sounds in 'rouille', namely 'oo' and 'ee' run into each other, so that the word effectively only has one syllable.
Similar Words To Rouille