How To Pronounce '

Quesadillas

'?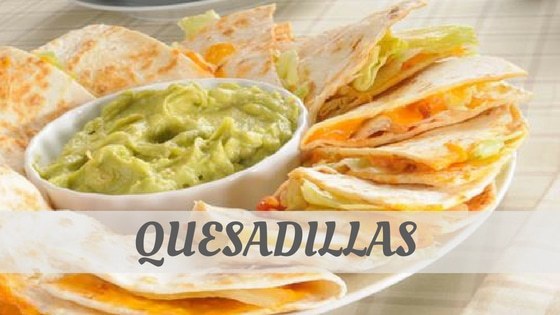 How Do You Say '
Quesadillas

' Audio
Phonetics For Pronouncing '
Quesadillas

'?

quesadillas
keh/sah/THEE/yahs
Famous Quotes & Facts
Ronald McDonald is "Donald McDonald" in Japan because it makes pronunciation easier for the Japanese. In Singapore he's known as "Uncle McDonald".
A Quick Overview Of
Quesadillas
'Quesadillas' is a snack which originated in Mexico. You could loosely translate it as 'little cheesies'. It consists of 2 tortillas filled with cheese and seasonings which is toasted and cut into wedges to serve. Quesadillas found in other parts of South America may be very different.
q

u

esa

d

i

ll

as
keh/sah/

TH

EE/

y

ahs
Similar Words To Quesadillas