How To Pronounce '

Pommes Pailles

'?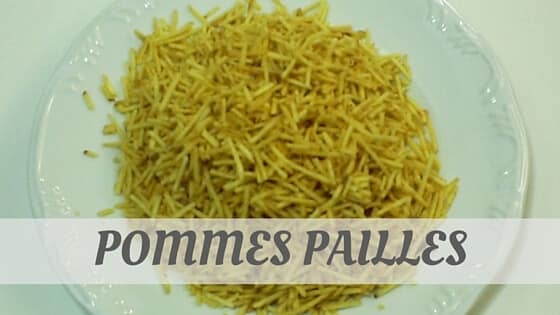 How Do You Say '
Pommes Pailles

' Audio
Phonetics For Pronouncing '
Pommes Pailles

'?

pohm py (rhymes with 'my')
Famous Quotes & Facts
Ronald McDonald is "Donald McDonald" in Japan because it makes pronunciation easier for the Japanese. In Singapore he's known as "Uncle McDonald".
A Quick Overview Of
Pommes Pailles
'Pommes pailles' is French for 'straw potatoes' - potatoes which are very thinly sliced and then deep-fried. When the potatoes are sliced slightly thicker, they are called 'pommes allumettes'.
How To Say It
pomm

es

pailles
pohm p

y

(rhymes with 'my')
Similar Words To Pommes Pailles