How To Pronounce '

Pommes Allumettes

'?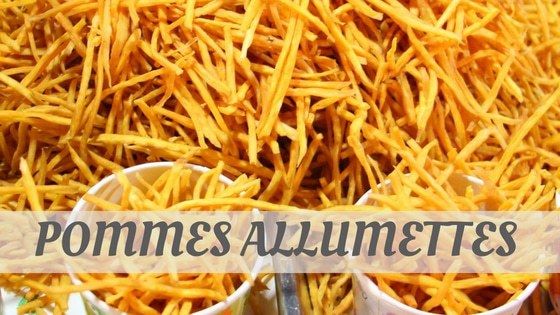 How Do You Say '
Pommes Allumettes

' Audio
Phonetics For Pronouncing '
Pommes Allumettes

'?

pohm ah/lew/met ('lew' rhymes with 'mew')
Famous Quotes & Facts
Ronald McDonald is "Donald McDonald" in Japan because it makes pronunciation easier for the Japanese. In Singapore he's known as "Uncle McDonald".
A Quick Overview Of
Pommes Allumettes
'Pommes allumettes' is French for 'match-stick potatoes. The potatoes are cut into thin strips, and deep fried. 'Pommes pailles' or 'straw potatoes' are cut even finer than 'pommes allumettes'.
How To Say It
pomm

es

all

u

mettes
pohm ah/l

ew

/met
Similar Words To Pommes Allumettes