How To Say Pâté

Correctly?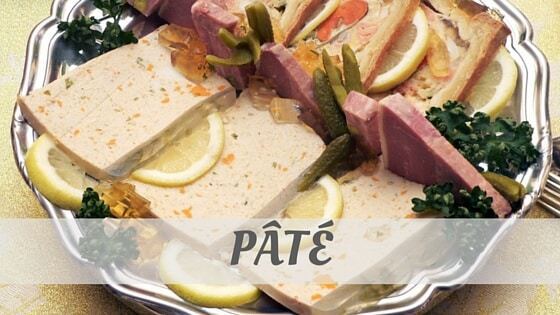 How To Say Pâté Overview
Most English speakers think of 'pâté' as a type of spread traditionally made from liver, which is seasoned, ground and cooked. In France, the word 'pâté' is used as follows:
 Don't confuse 'pâté' with an accent on the  'e' with 'pâte' which is 'pastry'.
Famous Quotes & Facts
The journey not the arrival matters.
— T.S. Eliot
Related Words: