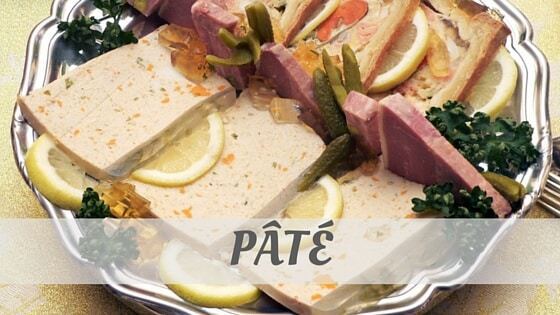 (Rated 4.80/5.00 from 28 ratings.)
Listen To Audio Here
---
Pâté Pronunciation
Listen to us saying the Pâté pronunciation correctly. It's the perfect way to say Pâté.
Quick Overview of Pâté
Most English speakers think of 'pâté' as a type of spread traditionally made from liver, which is seasoned, ground and cooked. In France, the word 'pâté' is used as follows:
 Don't confuse 'pâté' with an accent on the  'e' with 'pâte' which is 'pastry'.
Famous Quotes & Facts
I love a good laugh as well, I think that's so important in life, which is probably why I've dabbled in comedy writing as well as horror. I think if you can make someone laugh or smile it's the most special thing in the world.
— Paul Kane
---
Related Words To Pâté