Say '

How To Say Parfait

'? Correctly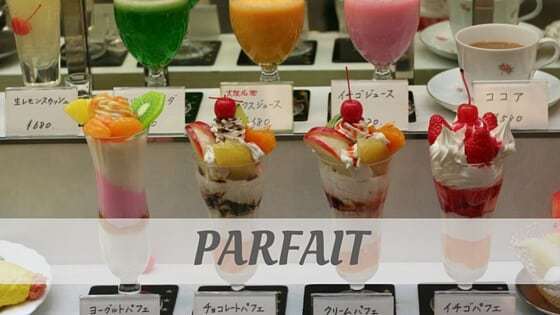 How To Say '
How To Say Parfait

' Audio
Phonetics For Pronouncing '
How To Say Parfait

'?
A Quick Overview Of
How To Say Parfait
A 'parfait' *(m) is an ice-cream based dessert. The ice-cream is made with heavy cream. It is sometimes served sliced. In the UK and the USA, a 'parfait' is a type of dessert with whipped cream - but this is not the traditional culinary French meaning of the term.
Chef's also create savory parfaits - as with many culinary terms, the concept can be expanded well beyond the original meaning.  Parfait also means 'perfect' in French. C'est le parfait parfait - it's the perfect parfait :)
The plural, parfaits, is pronounced identically to the singular in French.
parf

ai

t

pahr/feh

(French)

par/fay (Anglicized)
Similar Words To How To Say Parfait