How To Pronounce '

Panacea

'?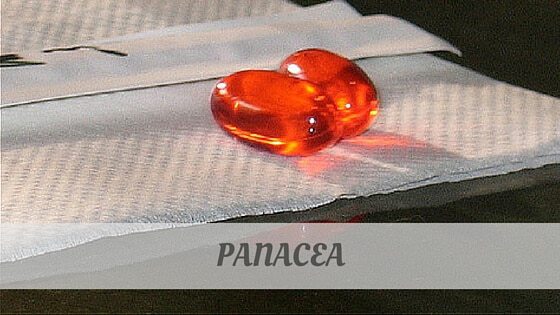 How Do You Say '
Panacea

' Audio
Phonetics For Pronouncing '
Panacea

'?
Famous Quotes & Facts
Ronald McDonald is "Donald McDonald" in Japan because it makes pronunciation easier for the Japanese. In Singapore he's known as "Uncle McDonald".
A Quick Overview Of
Panacea
How do you pronounce Panacea in English?
A panacea is a cure-all, either in the sense of a medical solution, or in the sense of a solution to a problem. The word comes from the name of the Greek goddess of Universal Remedy, Panacea. This word has become part of the English language, and the pronunciation follows English tradition. I say 'tradition' rather than 'rules' because English is so unpredictable.
Similar Words To Panacea