How To Say Marylebone

Correctly?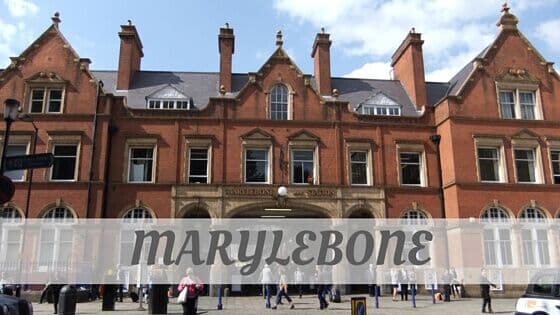 How To Say Marylebone Audio
Learn 'How To Say Marylebone'?
marylebone
mar/lə/bən, mar/lə/bone
How To Say Marylebone Overview
'Marylebone' is in central London. It is sometimes written Mary-le-bone, but that brings you no closer to knowing how to pronounce it. Another quirk of the English tongue. Some people pronounce 'bone' like 'bone', and others use more of a neutral vowel on this syllable which renders it closer to 'bun'. Take your pick!
Famous Quotes & Facts
The strong is not the one who can put on the blades at a glance, and the one who is able to raise a smile from his knees!
— Juliette Binoche
Related Words: