How To Pronounce '

Le, La, Un, Une

'?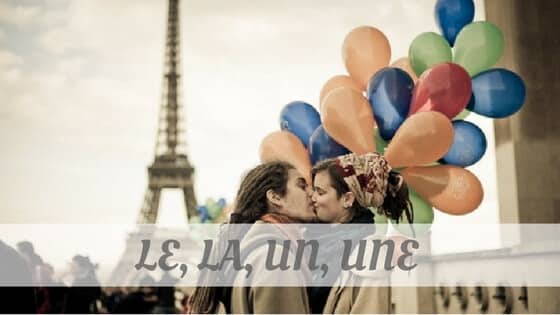 How Do You Say '
Le, La, Un, Une

' Audio
Phonetics For Pronouncing '
Le, La, Un, Une

'?
Famous Quotes & Facts
Ronald McDonald is "Donald McDonald" in Japan because it makes pronunciation easier for the Japanese. In Singapore he's known as "Uncle McDonald".
A Quick Overview Of
Le, La, Un, Une
 It's important to know how to say the in French because it is used more often than in English. For example, if you are talking about 'love' in general, you don't say 'the love' in English, but you do in French. The problem with 'the' is that it changes depending on the gender of the noun it precedes. The feminine gender of the is la and the masculine gender is le. If the word that follows 'le' or 'la' starts with a noun, you abbreviate the spelling to 'l''.
 Amour is a masculine noun, starting with a vowel, so you contrace 'le' and say l'amour, not 'le amour'.
 Just as you change the gender of 'the' in French, you have two versions for 'a'. The masculine gender of a is un phonetically pronounced ɜ~, for eg un chien a dog. The feminine gender of a is une phonetically pronounced ewn, for eg une fille a girl. Let's say you want to say something like 'a great love', you say 'un grand amour'
 The French word for girl is fille. It's a little tricky to give you a phonetic spelling, so listen to the audio alongside. The closest I can get is by saying pronounce it 'feey'. It's a 'fee' sound with a slight, almost imperceptible 'yuh' sound at the end. The main thing is not to pronounce the 'll' or the 'e', so you can get away with 'fee'.
Similar Words To Le, La, Un, Une