How To Say Lancia

Correctly?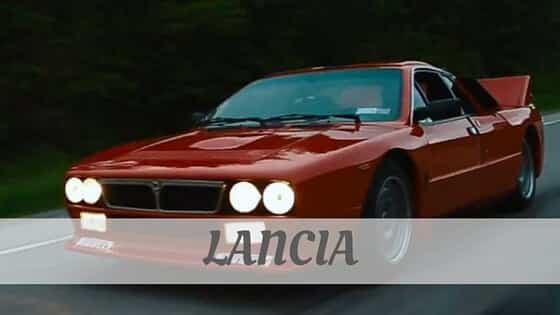 How To Say Lancia Audio
Learn 'How To Say Lancia'?
How To Say Lancia Overview
Lancia is an Italian car manufacturer founded by Vincenzo Lancia is 1906. Lancia became part of the Fiat Group in 1969.
Some English speakers pronounce 'Lancia' 'lahn/SEE/ah'. This is completely incorrect and indefensible. Pronounce Lancia phonetically correctly in Italian, with 2 syllables not 3, and adjust for your own accent.
Hover above the colored letters for more details.
Find out more about Lancia on the official website here, and on Wikipedia here.
Famous Quotes & Facts
115 tropical islands comprise the Republic of Seychelles, and almost half the country's landmass is devoted to national parks and nature reserves.
Related Words: