How To Pronounce '

La Marseillaise

'?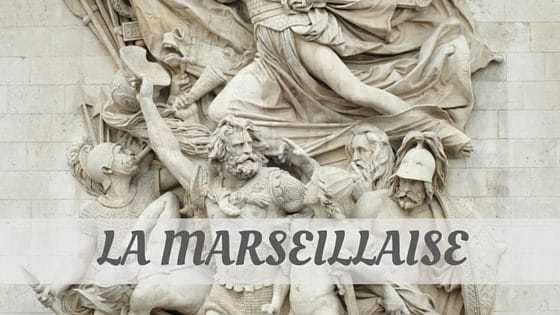 How Do You Say '
La Marseillaise

' Audio
Phonetics For Pronouncing '
La Marseillaise

'?

la marseillaise
lah mar/say/yehz
Famous Quotes & Facts
Ronald McDonald is "Donald McDonald" in Japan because it makes pronunciation easier for the Japanese. In Singapore he's known as "Uncle McDonald".
A Quick Overview Of
La Marseillaise
'La Marseillaise' is the name of the French national anthem. It was composed by Claude-Joseph Rouget de Lisle in 1792. A group of republican volunteers from Marseille adopted it as their marching song, and it marked their entry into Paris. The lyrics are those of a bloody battle cry. Its popularity spread, and the rest is history.
La Marseillaise
lah mar/say/yehz
The simple way to deal with pronouncing 'Marseillaise' is to say 'mar' exactly as you would the English word 'mar', 'seille' like the English word 'say', and '-aise' like '-ehz'.
Similar Words To La Marseillaise