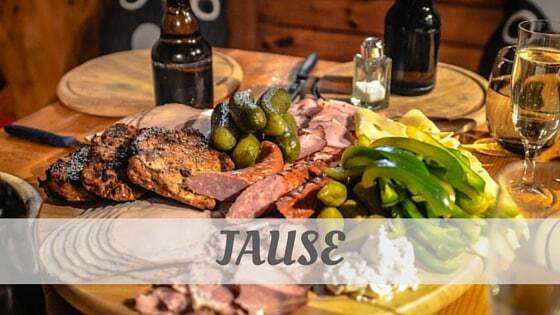 (Rated 4.80/5.00 from 28 ratings.)
Listen To Audio Here
---
Jause Pronunciation
Listen to us saying the Jause pronunciation correctly. It's the perfect way to say Jause.
Quick Overview of Jause
'Jause' refers to afternoon tea or coffee which includes a considerable array of cakes. 'Jause' is an Austrian term, not German.
Famous Quotes & Facts
Don't let your luggage define your travels, each life unravels differently.
— Shane L. Koyczan
---
Related Words To Jause