Listen To EyjafjallajöKull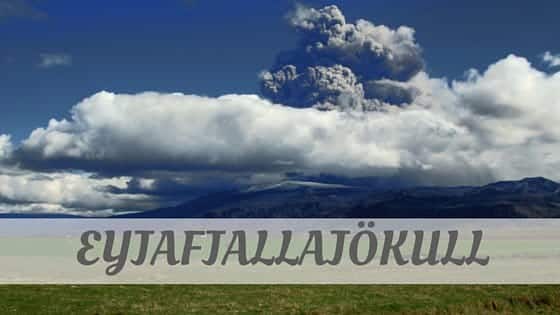 (Rated 4.80/5.00 from 28 ratings.)
Hear The Audio NOW
Quick Overview of EyjafjallajöKull
How to pronounce Eyjafjallajökull
The suggested pronunciation is the closest English speakers can come to saying Eyjafjallajökull  phonetically correctly in English.
Icelandic has sounds which do not exist in English, so I've rounded off the 'll' to the closest English sound, which is the only sensible approach. It's easier than it looks. Good Luck! :)
Main things to remember:
'j' sounds like the 'y' in yes;
'll' sounds like the 'tl' in 'kettle' in English.
How To Say It
Eyja

f

j

a

ll

a

j

ö

kull
ay/

y

a/

f

y

a

tl

a/

y

ø

/kootl
Listen To It
Phonetics
Eyjafjallajökull
ay/ya/fyatla/yø/kootl
EyjafjallajöKull Pronunciation
Listen to us saying the EyjafjallajöKull pronunciation correctly. It's the perfect way to say EyjafjallajöKull.
Famous Quotes & Facts
The tallest stream of the Seven Sisters Waterfall in Norway measures 250 meters.
Related Words To EyjafjallajöKull