Say '

How To Say Christian Louboutin

'? Correctly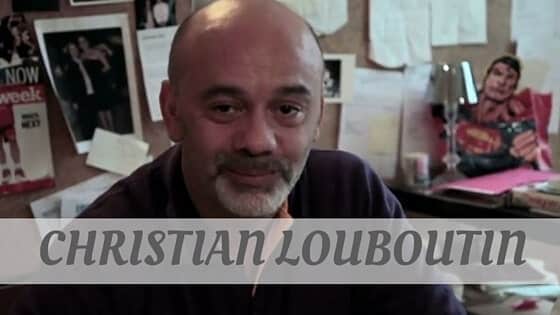 How To Say '
How To Say Christian Louboutin

' Audio
Phonetics For Pronouncing '
How To Say Christian Louboutin

'?

Christian Louboutin
krees/tyah~ loo/boo/ta~
A Quick Overview Of
How To Say Christian Louboutin
Christian Louboutin is a French shoe designer who makes expensive shoes which are instantly recognizable by their iconic red soles. Many styles feature vertiginous heels, and these shoes are particularly coveted by starlets and celebrities such as Victoria Beckham.
Almost everyone on TV misprounces 'Louboutin', probably because they wrongly associate 'French pronunciation' of the 'i' with the 'i' in 'lingerie' which is incorrect in French anyway, so Louboutin comes out 'loo/boo/ton'.
The word you should be using as a reference point is 'meringue'. Another tip is to say the '-tin' ending like the English word 'tan' -to be absolutely correct, all you have to do is nasalize the 'n'.
Listen to the sound files, and hover over the phonetic spelling so you know how to say 'Christian Louboutin'.  Don't join the scores of people who make the fashionable French snicker when they hear this brand incorrectly pronounced :oops: .
Similar Words To How To Say Christian Louboutin