Listen To Brun, Brune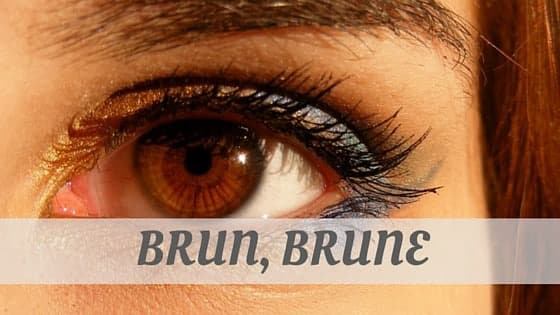 (Rated from 82 ratings)
Pronounce Brun, Brune HERE
Quick Overview of Brun, Brune
'Brun, brune' is an adjective which means 'brown' in French. 'Brun' is used to describe masculine nouns, and 'brune' is used to describe feminine nouns. Gender makes a significant difference to the pronunciation of this word.
roux brun - brown roux (roux is a masculine word)
fond brun - brown stock (fond is a masculine word)
sauce brune - brown sauce (sauce is a feminine word)
How To Say It
Listen To It
Brun, Brune Syllables & Phonetics
Brun, Brune Pronunciation
Listen to us saying Brun, Brune correctly. It's the perfect Brun, Brune pronunciation.
Famous Quotes & Facts
The word Pennsylvania is misspelled "Pensylvania" on the Liberty Bell, which tourists can now see in Philadelphia.
Related Words