How To Say Bouilloire

Correctly?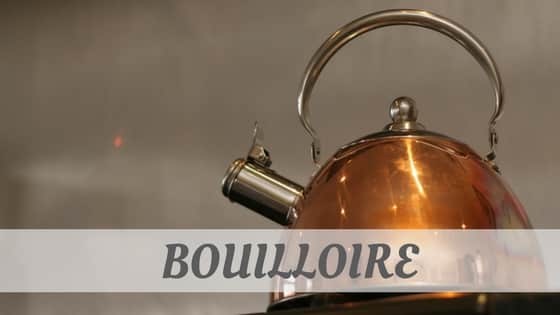 How To Say Bouilloire Audio
Learn 'How To Say Bouilloire'?
How To Say Bouilloire Overview
How to pronounce bouilloire in French
If ever a word looked intimidating to pronounce, then bouilloire is it. Once you break it down, it loses its menacing image and becomes very easy to say. Hover over the colored letters in the phonetic spelling for letter by letter details and explanations. Bouilloire is French for 'kettle' so it's a useful word to master if you are going to be spending time in France.
Very simply put, you say bouilloire bwee:wahr.
Famous Quotes & Facts
Every dreamer knows that it is entirely possible to be homesick for a place you've never been to, perhaps more homesick than for familiar ground.
— Judith Thurman
Related Words: