Listen To Bouilloire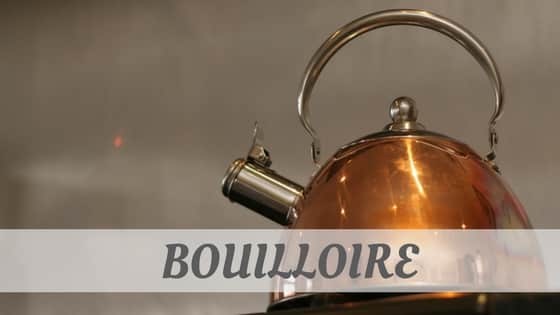 (Rated from 82 ratings)
Pronounce Bouilloire HERE
Quick Overview of Bouilloire
How to pronounce bouilloire in French
If ever a word looked intimidating to pronounce, then bouilloire is it. Once you break it down, it loses its menacing image and becomes very easy to say. Hover over the colored letters in the phonetic spelling for letter by letter details and explanations. Bouilloire is French for 'kettle' so it's a useful word to master if you are going to be spending time in France.
Very simply put, you say bouilloire bwee:wahr.
Listen To It
Bouilloire Syllables & Phonetics
Bouilloire Pronunciation
Listen to us saying Bouilloire correctly. It's the perfect Bouilloire pronunciation.
Famous Quotes & Facts
But that's the wonderful thing about foreign travel, suddenly you are five years old again. You can't read anything, you have only the most basic sense of how things work, you can't even reliably cross the street without endangering your life. Your whole existence becomes a series of interesting guesses.
— Bill Bryan
Related Words