How To Pronounce '

Bouilloire

'?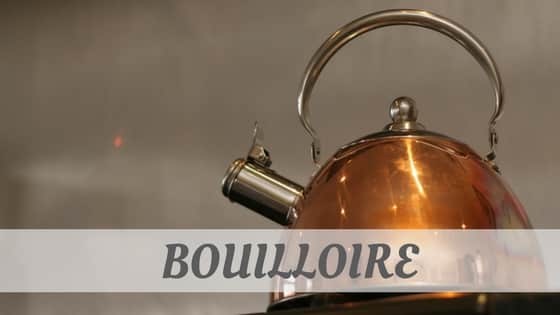 How Do You Say '
Bouilloire

' Audio
Phonetics For Pronouncing '
Bouilloire

'?
Famous Quotes & Facts
Ronald McDonald is "Donald McDonald" in Japan because it makes pronunciation easier for the Japanese. In Singapore he's known as "Uncle McDonald".
A Quick Overview Of
Bouilloire
How to pronounce bouilloire in French
If ever a word looked intimidating to pronounce, then bouilloire is it. Once you break it down, it loses its menacing image and becomes very easy to say. Hover over the colored letters in the phonetic spelling for letter by letter details and explanations. Bouilloire is French for 'kettle' so it's a useful word to master if you are going to be spending time in France.
Very simply put, you say bouilloire bwee:wahr.
Learn How To Pronounce better!
Similar Words To Bouilloire