How To Pronounce '

Bocconcini

'?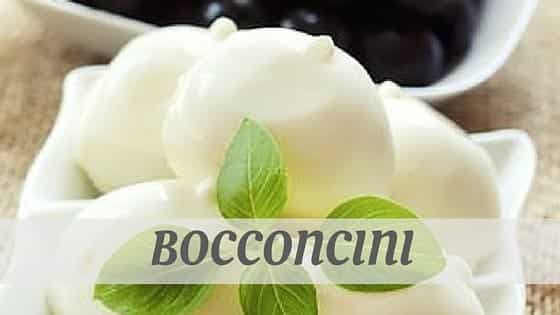 How Do You Say '
Bocconcini

' Audio
Phonetics For Pronouncing '
Bocconcini

'?

bocconcini
bohk/kohn/TCHEE/nee
Famous Quotes & Facts
Ronald McDonald is "Donald McDonald" in Japan because it makes pronunciation easier for the Japanese. In Singapore he's known as "Uncle McDonald".
A Quick Overview Of
Bocconcini
'Bocconcini' means 'titbits' or 'nibbles' in Italian. It comes from the word 'bocca', which means 'mouth' in Italian. It can also be used to describe various things, including:
small, individual mozzarella cheeses which weigh about 50g (this is what most English speaking food lovers think of when they hear the word)
small bread rolls
bocconcini di vitello is a braised veal dish
bocconcini di pollo - effectively what we refer to as 'chicken nuggets'- bite sized chunks of chicken
The singular is bocconcino.
boccon

c

ino
bohk/kohn/

TCH

EE/noh
Similar Words To Bocconcini