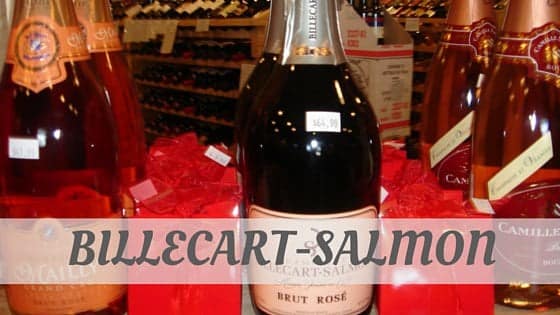 (Rated 4.80/5.00 from 28 ratings.)
Listen To Audio Here
---
How To Say Billecart-Salmon Audio
Quick Overview
Billecart-Salmon is a French Champagne House founded in 1818.
The website is here.
The name is based on the surnames of the two founders, Nicolas François Billecart, and his English wife, Elizabeth Salmon. The pronunciation follows French rules, but some people do pronounce the 'Salmon' as in English. Both are correct. Pronouncing the red letters shown on the spelling IS unforgivable.
---
Phonetics
Billecart-Salmon
beel/kahr sahl/moh~
---
Famous Quotes & Facts
Arnold Palmer has what I call an 'Eisenhower smile'. Those two men, they'd smile and their whole faces would look so pleasant; it was like they were smiling all over.
— Byron Nelson
---
Related Words