How To Say Beurre Manié

Correctly?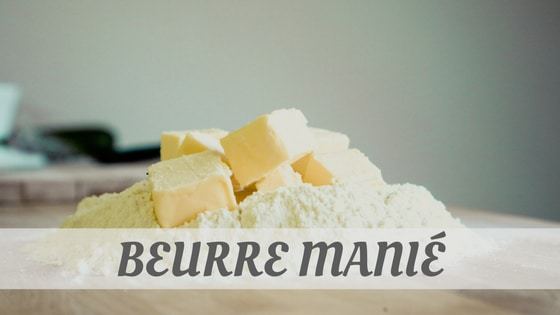 How To Say Beurre Manié Audio
Learn 'How To Say Beurre Manié'?
beurre manié
bøhr mahn/yay
How To Say Beurre Manié Overview
'Beurre manié' means 'kneaded butter'. It is a type of liaison, which consists of a paste of butter and flour (a little more butter than flour) which has been worked together. This paste is added to a sauce or soup by degrees to thicken it to the desired consistency.
If you found this helpful, please click on the Google + button!
b

eu

rre man

i

é
b

øh

r mahn/

y

ay
Famous Quotes & Facts
We smile at the ignorance of the savage who cuts down the tree in order to reach its fruit; but the same blunder is made by every person who is over eager and impatient in the pursuit of pleasure.
— William Ellery Channing
Related Words: