How To Say Bar-Le-Duc

Correctly?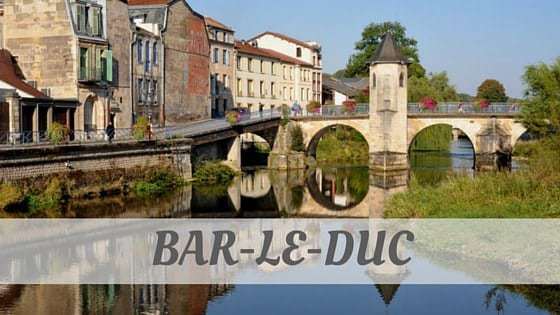 How To Say Bar-Le-Duc Audio
Learn 'How To Say Bar-Le-Duc'?
How To Say Bar-Le-Duc Overview
'Bar le Duc' in Lorraine is famous for it's currant jelly ('Groseille de Bar' in French). This currant jelly, which can be red or white, is particularly known for the way in which the pips are removed from the fruit before the jam is made - by hand, with a pointed quill. This old-fashioned technique is maintained in Bar le Duc because it causes the least damage to the fruit.
Famous Quotes & Facts
The vast distances that separate the stars are providential. Beings and worlds are quarantined from one another. The quarantine is lifted only for those with sufficient self-knowledge and judgment to have safely traveled from star to star.
— Carl Sagan, Pale Blue Dot: A Vision of the Human Future in Space
Related Words: