Listen To Bar-Le-Duc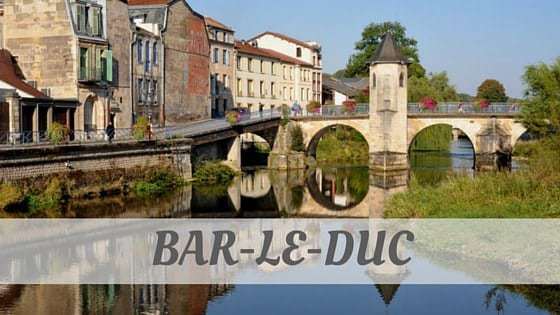 (Rated from 32 ratings)
Pronounce Bar-Le-Duc HERE
Quick Overview of Bar-Le-Duc
'Bar le Duc' in Lorraine is famous for it's currant jelly ('Groseille de Bar' in French). This currant jelly, which can be red or white, is particularly known for the way in which the pips are removed from the fruit before the jam is made - by hand, with a pointed quill. This old-fashioned technique is maintained in Bar le Duc because it causes the least damage to the fruit.
Listen To It
Bar-Le-Duc Syllables & Phonetics
Bar-Le-Duc Pronunciation
Listen to us saying Bar-Le-Duc correctly. It's the perfect Bar-Le-Duc pronunciation.
Famous Quotes & Facts
We wanderers, ever seeking the lonelier way, begin no day where we have ended another day; and no sunrise finds us where sunset left us. Even while the earth sleeps we travel. We are the seeds of the tenacious plant, and it is in our ripeness and our fullness of heart that we are given to the wind and are scattered.
— Kahlil Gibran, The Prophet
Related Words