How To Pronounce '

Bar-Le-Duc

'?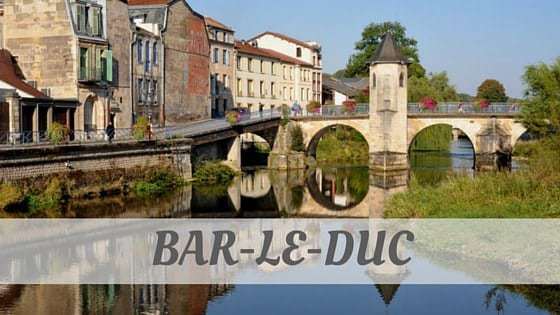 How Do You Say '
Bar-Le-Duc

' Audio
Phonetics For Pronouncing '
Bar-Le-Duc

'?
Famous Quotes & Facts
Ronald McDonald is "Donald McDonald" in Japan because it makes pronunciation easier for the Japanese. In Singapore he's known as "Uncle McDonald".
A Quick Overview Of
Bar-Le-Duc
'Bar le Duc' in Lorraine is famous for it's currant jelly ('Groseille de Bar' in French). This currant jelly, which can be red or white, is particularly known for the way in which the pips are removed from the fruit before the jam is made - by hand, with a pointed quill. This old-fashioned technique is maintained in Bar le Duc because it causes the least damage to the fruit.
Similar Words To Bar-Le-Duc