Listen To Bain-Marie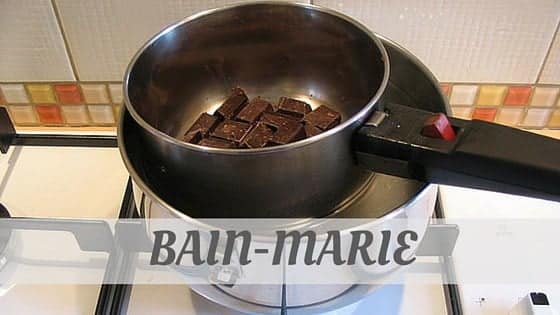 (Rated from 27 ratings)
Pronounce Bain-Marie HERE
Quick Overview of Bain-Marie
'Bain-marie', literally 'Marie's Bath', is a double boiler: a pan of hot water into which a second pan is placed for one of two purposes:
How do you say 'bain-marie' in Italian and Spanish?
How To Say It
How To Say It
The '

ai

' here sounds like the 'a' in '

a

t, and 'v

a

n'. The 'n' is nasalized;

The '

a

' in 'marie' sounds like the 'a' in 'f

a

ther';

The '

i

' is pronounced more like the English vowel sound in 'heat' than the English 'i' sound in 'h

i

t';

An unaccented '

e

' at the end of a word is mute - you do not sound it.
Listen To It
Bain-Marie Syllables & Phonetics
Bain-Marie Pronunciation
Listen to us saying Bain-Marie correctly. It's the perfect Bain-Marie pronunciation.
Famous Quotes & Facts
Happy Face Spiders are only found in Hawaii. They have distinct colorful formations on their backs which often times resemble a yellow smiley face.
Related Words