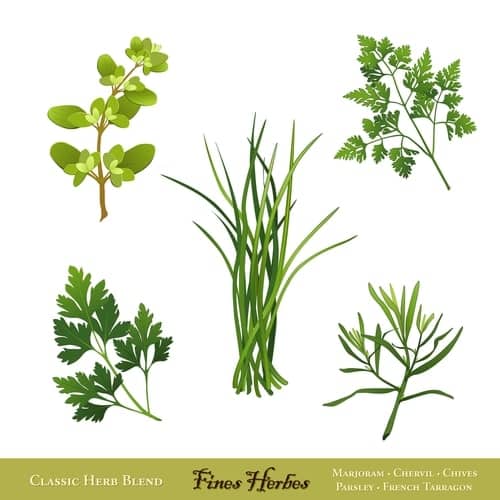 (Rated 4.80/5.00 from 28 ratings.)
Listen To Audio Here
---
Aux Fines Herbes Pronunciation
Listen to us saying the Aux Fines Herbes pronunciation correctly. It's the perfect way to say Aux Fines Herbes.
Quick Overview of Aux Fines Herbes
'Aux fines herbes' is the French term for a mixture of aromatic herbs, usually including tarragon, parsley, chives and chervil. Other herbs may be added, and proportions depend on the recipe. The herbs are usually chopped.
aux f

i

n

e

s

h

e

rbes
oh f

ee

ns/

eh

rb
Phonetics
aux fines herbes
oh feens_zehrb
Famous Quotes & Facts
The pleasure we derive from journeys is perhaps dependent more on the mindset with which we travel than on the destination we travel to
— Alain de Botton
---
Related Words To Aux Fines Herbes