How To Pronounce '

Aux Fines Herbes

'?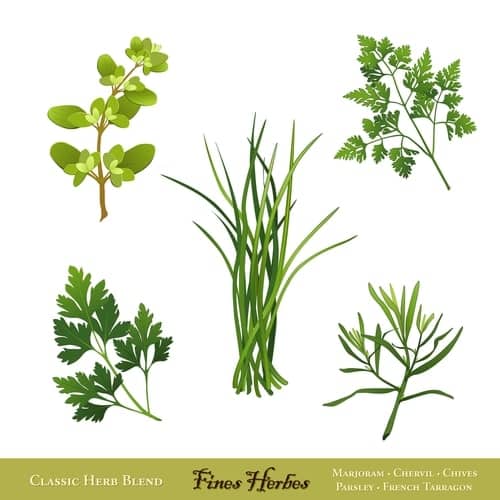 How Do You Say '
Aux Fines Herbes

' Audio
Phonetics For Pronouncing '
Aux Fines Herbes

'?

aux fines herbes
oh feens_zehrb
Famous Quotes & Facts
Ronald McDonald is "Donald McDonald" in Japan because it makes pronunciation easier for the Japanese. In Singapore he's known as "Uncle McDonald".
A Quick Overview Of
Aux Fines Herbes
'Aux fines herbes' is the French term for a mixture of aromatic herbs, usually including tarragon, parsley, chives and chervil. Other herbs may be added, and proportions depend on the recipe. The herbs are usually chopped.
aux f

i

n

e

s

h

e

rbes
oh f

ee

ns/

eh

rb
Similar Words To Aux Fines Herbes