How To Say Asparagi

Correctly?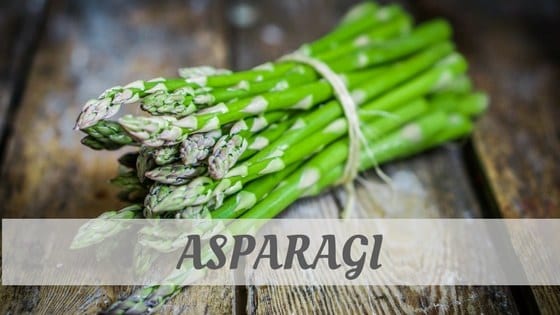 How To Say Asparagi Audio
Learn 'How To Say Asparagi'?
asparagi
ahs/PAH/rah/djee
How To Say Asparagi Overview
'Asparago, asparagi' *(m) is Italian for 'asparagus'. One asparagus stalk is asparago, and the plural is asparagi. The Italian word for 'vegetables' is 'verdure'.
asparagi in salsa - asparagus with sauce - often anchovy, hard-boiled egg, and capers are in the salsa
asparagi al burro - asparagus with butter
asparagi  alla milanese - asparagus served with a fried egg
punte d'aparagi - asparagus points
How do you  say 'asparagus' in French and Spanish?
Famous Quotes & Facts
Move to a new country and you quickly see that visiting a place as a tourist, and actually moving there for good, are two very different things.
— Tahir Shah, Travels With Myself
Related Words: