Listen To Asparagi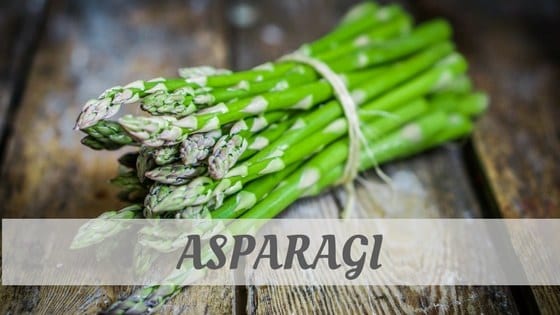 (Rated from 42 ratings)
Pronounce Asparagi HERE
Quick Overview of Asparagi
'Asparago, asparagi' *(m) is Italian for 'asparagus'. One asparagus stalk is asparago, and the plural is asparagi. The Italian word for 'vegetables' is 'verdure'.
asparagi in salsa - asparagus with sauce - often anchovy, hard-boiled egg, and capers are in the salsa
asparagi al burro - asparagus with butter
asparagi  alla milanese - asparagus served with a fried egg
punte d'aparagi - asparagus points
How do you  say 'asparagus' in French and Spanish?
Listen To It
Asparagi Syllables & Phonetics
asparagi
ahs/PAH/rah/djee
Asparagi Pronunciation
Listen to us saying Asparagi correctly. It's the perfect Asparagi pronunciation.
Famous Quotes & Facts
If good people would make their goodness agreeable, and smile instead of frowning in their virtue, how many would they win to the good cause.
— James Ussher
Related Words