How Do You Pronounce '

Asaduras

'?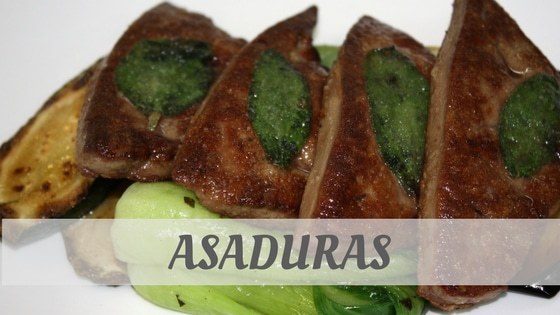 Pronounce '
Asaduras

' Audio
Phonetics For 'Asaduras'?
The BEST EUROPE Travel Guides!
A Quick Overview Of
Asaduras
'Asaduras' *(f) is Spanish for 'offal'.
How do you say 'offal' in French and Italian?
How To Say It
asa

d

uras
ah/sah/

TH

OO/rahs
Category Cuisine
Language Spanish
Location Spain, Portugal and South America
Our ABSOLUTELY Favourite Italian Cookbooks!
Going To Italy? The BEST Italian Travel Guides!
The Best Italian Crash Courses & Phrase Guides!