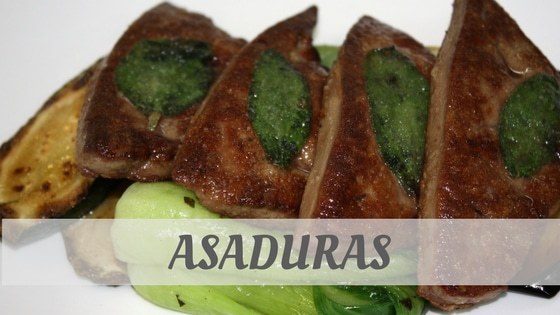 (Rated 4.80/5.00 from 28 ratings.)
Listen To Audio Here
---
Asaduras Pronunciation
Listen to us saying the Asaduras pronunciation correctly. It's the perfect way to say Asaduras.
Quick Overview of Asaduras
'Asaduras' *(f) is Spanish for 'offal'.
How do you say 'offal' in French and Italian?
How To Say It
asa

d

uras
ah/sah/

TH

OO/rahs
Famous Quotes & Facts
I am not the same having seen the moon shine on the other side of the world.
— Mary Anne Radmacher
---
Related Words To Asaduras