Listen To Andouille, Andouilles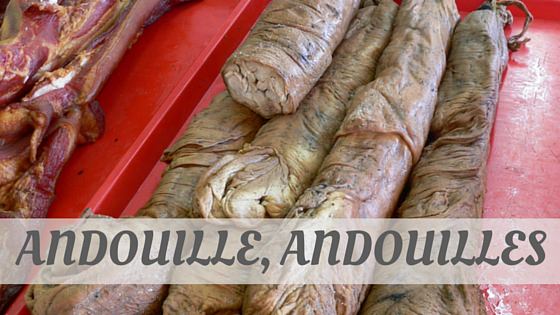 (Rated from 15 ratings)
Pronounce Andouille, Andouilles HERE
Quick Overview of Andouille, Andouilles
'Andouilles' *(f) are large smoked sausages from France, traditionally made with pig's intestines. They are usually eaten cold, in slices. Andouillettes, on the other hand, are usually unsmoked, smaller in size, and served hot.
The singular (andouille) and the plural forms are pronounced identically in French
Listen To It
Andouille, Andouilles Syllables & Phonetics
Andouille, Andouilles Pronunciation
Listen to us saying Andouille, Andouilles correctly. It's the perfect Andouille, Andouilles pronunciation.
Famous Quotes & Facts
The best preserved meteor crater in the world is in Winslow, Arizona.
Related Words