Listen To Allô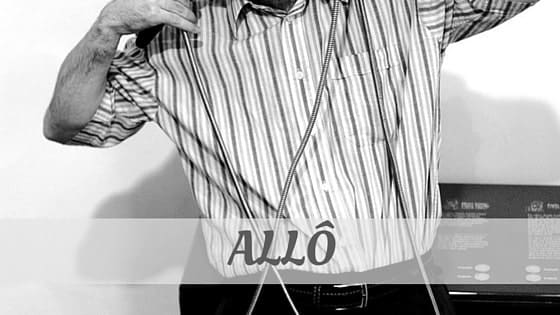 (Rated from 88 ratings)
Pronounce Allô HERE
Quick Overview of Allô
'Allô' is French for 'hello'.
How do you say 'hello' in Italian and Spanish?
How To Say It
How To Say It
The '

a

' sounds like the 'a' in 'f

a

ther'

;

The '

o

' sound is like the 'o' in the English word '

o

h'.
Listen To It
Allô Syllables & Phonetics
Allô Pronunciation
Listen to us saying Allô correctly. It's the perfect Allô pronunciation.
Famous Quotes & Facts
The official, full name of Bangkok is Krung Thep Mahanakhon Amon Rattanakosin Mahinthara Ayuthaya Mahadilok Phop Noppharat Ratchathani Burirom Udomratchaniwet Mahasathan Amon Piman Awatan Sathit Sakkathattiya Witsanukam Prasit.
Related Words