How To Pronounce '

All'amatriciana

'?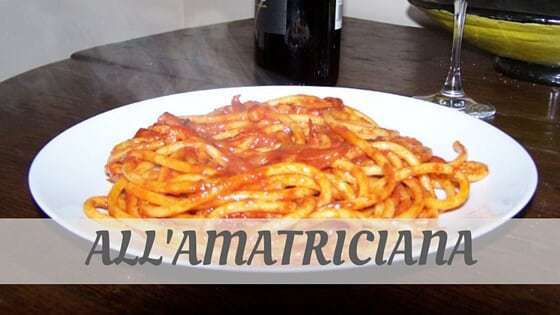 How Do You Say '
All'amatriciana

' Audio
Phonetics For Pronouncing '
All'amatriciana

'?

all'amatriciana
ahl/lah/mah/tree/TCHAH/nah
Famous Quotes & Facts
Ronald McDonald is "Donald McDonald" in Japan because it makes pronunciation easier for the Japanese. In Singapore he's known as "Uncle McDonald".
A Quick Overview Of
All'amatriciana
'All'amatriciana' is an Italian sauce served over pasta consisting of tomatoes, bacon, onions, chili and white wine. It is name for the town where it originated - 'Amatrice'.
all'amatri

ci

ana
ahl/lah/mah/tree/

TCH

AH/nah
Learn How To Pronounce better!
Similar Words To All'amatriciana