How To Pronounce '

Aiguillette

'?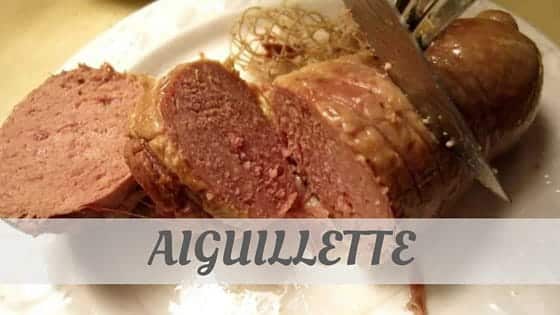 How Do You Say '
Aiguillette

' Audio
Phonetics For Pronouncing '
Aiguillette

'?
Famous Quotes & Facts
Ronald McDonald is "Donald McDonald" in Japan because it makes pronunciation easier for the Japanese. In Singapore he's known as "Uncle McDonald".
A Quick Overview Of
Aiguillette
'Aiguillette' refers to a couple of things in French culinary terms:
the tip of rump steak
breast fillet of poultry
the thin end of fillet
This word comes from the French 'aiguille' which means 'needle'.
Hover over the colored letters for explanations.
If you found this helpful, please click on the Google Plus button!
Similar Words To Aiguillette