How To Pronounce '

Adiós

'?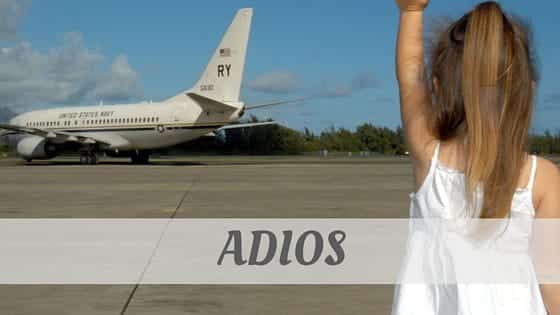 How Do You Say '
Adiós

' Audio
Phonetics For Pronouncing '
Adiós

'?
Famous Quotes & Facts
Ronald McDonald is "Donald McDonald" in Japan because it makes pronunciation easier for the Japanese. In Singapore he's known as "Uncle McDonald".
A Quick Overview Of
Adiós
 'Adiós' is the Spanish word for 'good-bye'. See also 'chau'.
The French equivalents are
au revoir
(good-bye), and
adieu
which is more final and closer to 'farewell' in meaning. The Italian words are
arrivederci
(good-bye),
ciao
(a more casual 'bye'), and
addio
which is similar to
adieu
in meaning. Spanish does not have an equivalent word to 'adieu' and 'addio'. You use 'adiós' for both 'good-bye', and 'farewell'.
How do you say 'goodbye' in French and Italian?
How To Say It
This is a Spanish word, so you pronounce each syllable. You stress the part of the word that is accented.The stress in a Spanish word is usually on the penultimate (second to last) syllable, unless the word has only 2 syllables, in which case it's on the first syllable. The accent means that the stress is on a syllable that is not ordinarily
Similar Words To Adiós