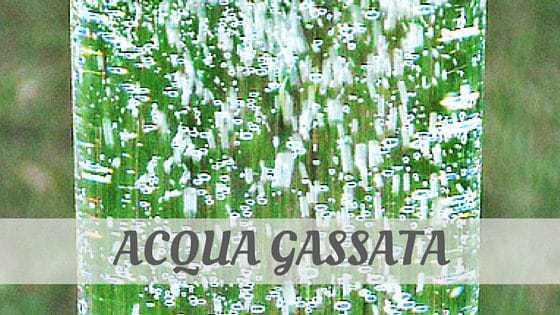 (Rated 4.80/5.00 from 28 ratings.)
Listen To Audio Here
---
How To Say Acqua Gassata Audio
Quick Overview
'Acqua gassata' is Italian for 'sparkling water'. Still, or 'non-sparkling' water is 'acqua non gassata'.
How do you say 'sparkling mineral water' in French and Spanish?
How To Say It
acq

u

a gassata
AHK/k

w

ah gahs/SAH/tah
Why not also learn 'Caffè Latte pronunciation'.
---
Famous Quotes & Facts
I add a smile to everything I wear and that has worked great for me.
— David White
---
Related Words