How To Say Acqua Gassata

Correctly?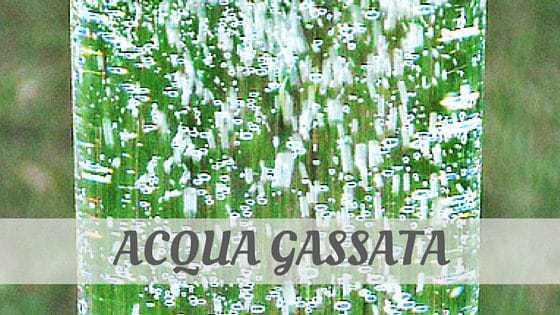 How To Say Acqua Gassata Audio
Learn 'How To Say Acqua Gassata'?
How To Say Acqua Gassata Overview
'Acqua gassata' is Italian for 'sparkling water'. Still, or 'non-sparkling' water is 'acqua non gassata'.
How do you say 'sparkling mineral water' in French and Spanish?
How To Say It
acq

u

a gassata
AHK/k

w

ah gahs/SAH/tah
Why not also learn 'Caffè Latte pronunciation'.
Famous Quotes & Facts
It seemed like a matter of minutes when we began rolling in the foothills before Oakland and suddenly reached a height and saw stretched out ahead of us the fabulous white city of San Francisco on her eleven mystic hills with the blue Pacific and its advancing wall of potato-patch fog beyond, and smoke and goldenness in the late afternoon of time.
— Jack Kerouac, On the Road
Related Words: