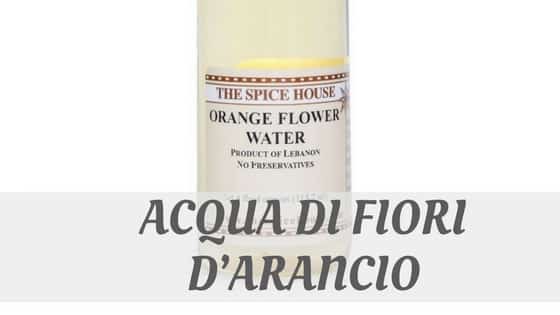 (Rated 4.80/5.00 from 28 ratings.)
Listen To Audio Here
---
Acqua Di Fiori D'arancio Pronunciation
Listen to us saying the Acqua Di Fiori D'arancio pronunciation correctly. It's the perfect way to say Acqua Di Fiori D'arancio.
Quick Overview of Acqua Di Fiori D'arancio
'Acqua di fiore d'arancio' is Italian for 'orange-flower water'. 'Rose-water' is 'acqua di rose'.
How do you say 'orange-flower water in French?
How To Say It
acq

u

a di f

i

ori d'aran

ci

o
AHK/

w

ah dee F

Y

OH/ree dah/RAHN/

tch

oh
Learn how to pronounce Gnocchi.
Phonetics
acqua di fiori d'arancio
AHK/kwah dee FYOH/ree dah/RAHN/tchoh
Famous Quotes & Facts
Before you put on a frown, make absolutely sure there are no smiles available.
— James M. Beggs
---
Related Words To Acqua Di Fiori D'arancio