How To Pronounce '

Achilles

'?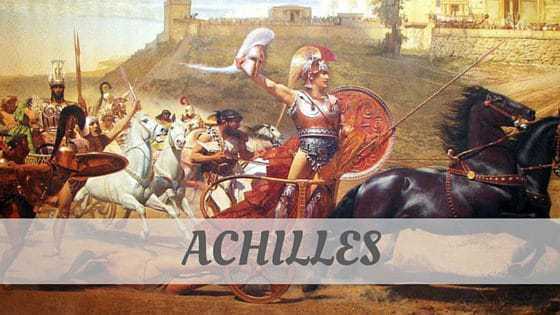 How Do You Say '
Achilles

' Audio
Phonetics For Pronouncing '
Achilles

'?
Famous Quotes & Facts
Ronald McDonald is "Donald McDonald" in Japan because it makes pronunciation easier for the Japanese. In Singapore he's known as "Uncle McDonald".
A Quick Overview Of
Achilles
How to pronounce Achilles
Although Achilles is an Ancient Greek name and no-one can really say how the Ancient Greeks pronounced words, the pronunciation is set in the modern world, and the same pronunciation applies all over the English speaking world. The 'ch' is pronounced like a 'k' and the 'e' is long, so you say a:KIL:leez.
Similar Words To Achilles