Listen To À La Ménagère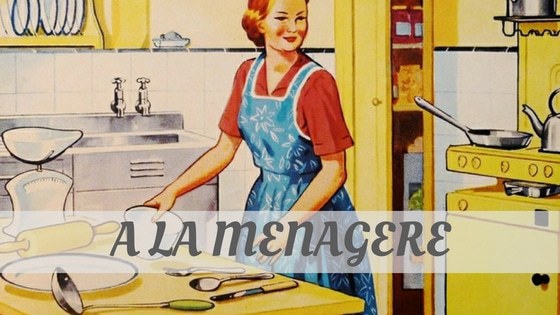 (Rated from 78 ratings)
Pronounce À La Ménagère HERE
Quick Overview of À La Ménagère
'À la Ménagère' means 'housewife's style', and describes a dish made with inexpensive ingredients which is simply cooked. Another French term for the same style of cooking is Bonne Femme.
à la ménagère

ah lah may/nah/zhehr
Learn how to pronounce Chipotle.
Listen To It
À La Ménagère Syllables & Phonetics
À La Ménagère Pronunciation
Listen to us saying À La Ménagère correctly. It's the perfect À La Ménagère pronunciation.
Famous Quotes & Facts
She felt like a chess player who, by the clever handling of his pieces, sees the game taking the course intended. Her eyes were bright and tender with a smile as they glanced up into his; and her lips looked hungry for the kiss which they invited.
— Kate Chopin
Related Words