Listen To À La Dijonnaise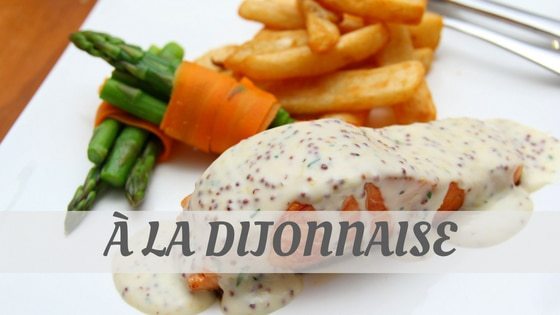 (Rated 4.80/5.00 from 28 ratings.)
Hear The Audio NOW
Quick Overview of À La Dijonnaise
'À la Dijonnaise' usually indicates that a dish is served with Dijon mustard which flavours a cream sauce.
à la Dijonnaise

ah lah dee/zhohn/nehz
Learn how to pronounce Ceviche.
Listen To It
À La Dijonnaise Pronunciation
Listen to us saying the À La Dijonnaise pronunciation correctly. It's the perfect way to say À La Dijonnaise.
Famous Quotes & Facts
An apple, potato, and onion all taste the same if you eat them with your nose plugged.
Related Words To À La Dijonnaise