Phonetics For Pronouncing 'Chocolatier, Chocolatiers'?
chocolatier
shoh/koh/lah/tyay
A Quick Overview Of
Chocolatier, Chocolatiers
A 'chocolatier' *(m) is a (male) chocolate maker. The word is pronounced differently for a female chocolate maker, so watch out for this. Please click on the following links for pronunciation and more information about each word.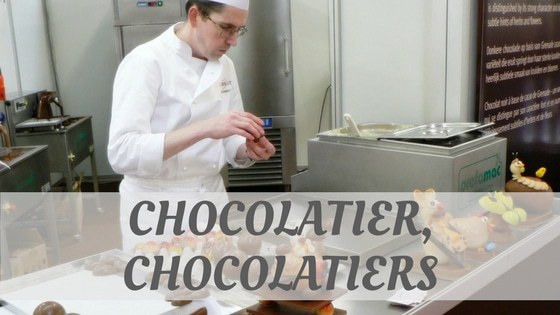 The singular and plural forms of this word are pronounced identically.
Learn How To Pronounce better!